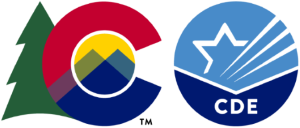 Colorado Measures of Academic Success
CMAS Practice Resources
The sample items available in each resource provide students with an opportunity to become familiar with the format and functionality of questions that appear on the Colorado Measures of Academic Success (CMAS) assessments. The resources include technology-enhanced items (TEls) which allow students to indicate their responses to assessment questions in a format other than multiple-choice. The resources are not intended to cover all content or TEl types included on operational assessments. Sample items also provide students the opportunity to use the tools available in TestNav 8, the online testing software used in Colorado. The sample item sets in the CMAS Practice Resources are not intended to be representative of a complete unit or test, nor are they intended to cover all assessed content or item types. To view assessment frameworks, high level blueprints, scoring rubrics, evidence statements and standards for the CMAS assessments, visit: https://www.cde.state.co.us/assessment/cmas_testdesign.
2024 CMAS Grades 5 and 8 Science Practice Resources currently available!
Additional CMAS Practice Resources coming soon!